Optometrist in Seattle, WA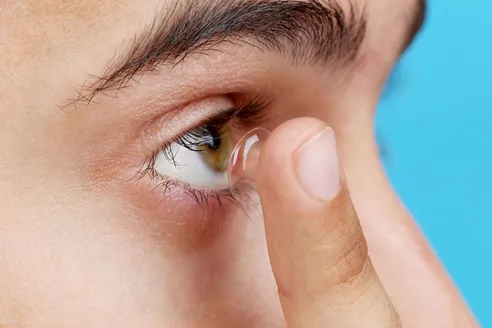 Vision disorders are incredibly common in the United States, with 12 million adults over the age of 40 being diagnosed with one. However, vision disorders can affect anyone at any age group, and they can be particularly impactful towards school and work. It's important to treat vision disorders as soon as you notice symptoms. Fortunately, there are minimally invasive ways to help restore your vision, such as through the use of eyeglasses or contact lenses.
Contact lenses, in particular, can be a great way to improve vision almost instantly and with minimal effort. In order to find the perfect contact lens fit, you should seek the help of an optometrist who will administer an eye exam. At Columbia Vision Center in Seattle, WA we can provide an eye exam to get you fitted with the perfect contact lens!
Do I Need A Contact Lens Eye Exam?
When it comes to contact lenses, no two pairs are completely identical among different people. In order to find the perfect fit, you will need to obtain a contact lens exam to help correct your vision disorder. Different type of contact lenses are made for different types of vision disorders. Vision disorders that can be corrected by a contact lens include:
Astigmatism, which is a misshapen lens of the eye
Myopia, also known as nearsightedness
Hyperopia, also known as farsightedness
Your optometrist will determine what contact lens is best for you by utilizing a contact lens eye exam.
What Happens During an Eye Exam?
During an eye exam, your optometry specialist will take a deeper look into your eyes by dilating them and viewing them under a microscope. They will also conduct vision tests to determine if you have an underlying vision disorder and determine what level of prescription is needed for your contact lenses.
For some people, they might need specialty contact lenses due to other pre-existing eye conditions. For instance, people with keratoconus can benefit from specialty lenses known as scleral lenses that fit over the entirety of the eye. People with dry eyes might also benefit from contact lenses known as gas-permeable lenses, which allow oxygen to enter the eye.
These are just some examples of specialty contact lenses that an optometrist can prescribe after an eye exam.
Find Relief For Vision Disorders Today in Seattle, WA
At Columbia Vision Center, we're here to help our patients in Seattle, WA get the help they need to see clearly and improve their vision! Our eye doctor will provide eye exams and other eye care services so you can find the best contact lenses or other treatments. Call to schedule an appointment today.